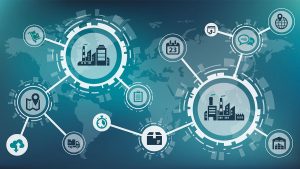 STRATEGIC PROCUREMENT
BOM ANALYSIS
CUSTOM PLASTIC MOULDING
CUSTOM CABLE ASSEMBLY
SUPPLY CHAIN MANAGEMENT
Strategic Procurement
Our procurement process relies on identifying the right suppliers, negotiating the best contracts, and executing agreements to ensure the best products at the best prices.
We take into account both traditional procurement goals such as price, quality, and proximity, but also take into account less traditional concerns such as flexibility and the supply line authenticity.
By understanding the product life cycle of our customers, we can focus on reducing costs, accelerating the time to market and streamlining the supply chain process.  This foresight also allows us to plan for unexpected production variables.
Our supply chain systems allow us to offer competitive pricing and flexibility, while at the same time mitigating inventory risk.
BOM Analysis
Share your BOM with us easily by uploading it on our website and we will contact you quickly with a quote.
Custom Plastic Moulding
From design and tooling to warehouse, we have all of the necessary resources to decrease the costs of plastic moulding requirements. Our partnership with world class suppliers for tool components, production equipment and raw material, ensures we can facilitate every stage of any custom project.
Custom Cable Assembly
From the simplest cable assemblies and harnesses, large box builds, to our high-power industrial cables and harnesses, our state-of-the-art partners are committed to innovations for all stakeholders.
We offer support from prototype runs to full production quantities and can offer turn key solutions with Material Appropriation and a Controlled Supply Chain.
Supply Chain Management
In compliance with the build of materials, we source, purchase, and stock all approved products and components, thereby, controlling the entire supply-chain to the Contract Manufacturer.
It is through this that we are able to absorb lead times and ensure that all completed projects are delivered in a timely manner. We ensure that the timeline we provide is kept on track.